Instead of study i decided to finish my 35mm pinhole camera, since it was a long time ago that i started it.
Basicly i used a wooden box i bought and then i built/adapted allmost every component.
The first post of the process:
http://epic-one.blogs.sapo.pt/7019.html
And here the rest of it:
Rewinding knob (adapted from a real one of an old camera)
Note: I think i will have some issues with it unfortunatly, since it is to tight in the hole.
 ---------
 This is the hole for the advance knob. Did it with a bolt, and then a larger one....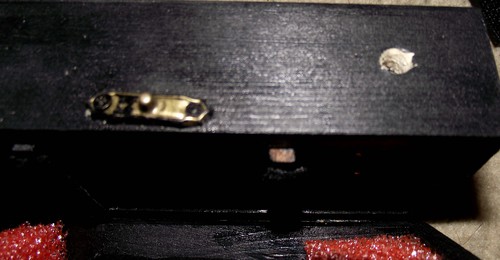 Then i glued a nut, to fix the spool, keeping it from falling or somehting, but still letting it spin free.
The Advance knob is a meter of an old toaster tah broke. Had to adapt it, and make way of work with the spool. Since i ran out of wood (lol) just used the wooden back of a brush.
well and now all set to finish painting .... tomorrow i put the last photos of the camera.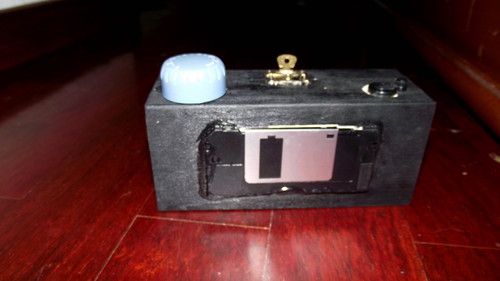 De eva a 24 de Fevereiro de 2011 às 07:44
Finally! That looks awesome. Can't wait for the first roll.
Thank you Eva! and thank you for the tips, dont think i forgot the help you gave me,

Hope i get some time to roll a roll on it.

BTW: i already have my first roll on the holga, it came out pretty bad, and silly actually, but I´ll post some pictures soon (problems with negative scanner :S - think i need to buy one)

All the best Eva!