Some pictures of my future 35mm pinhole camera.
I just need to figure out how I want my rewinding knob to work, and then its done. Would like to have some feedback, so any ideas or sugestions are welcome.
 Glueing inside of the box.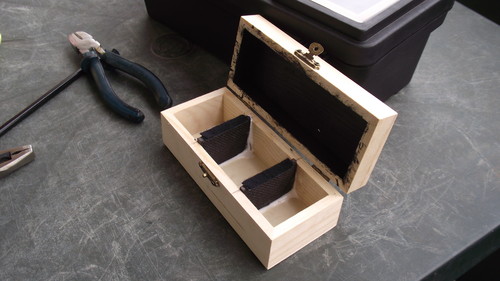 notice the antiscratch things I putted.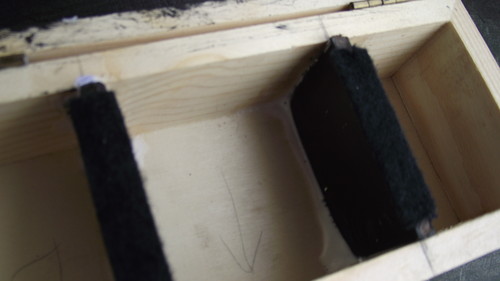 After some painting and installing the pinhole. Well I'll paint it as well (hope I dont fill the pinhole lol) so I dont have any reflex inside the box.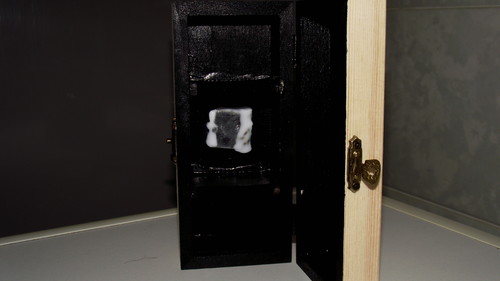 And my shutter. Its still drying like the pinhole.